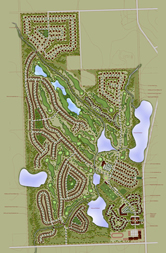 Loch Springs is comprised of 1,098 acres of land with fantastic views of the Rockies and is only 10 minutes to the NW Calgary city limits.
A preliminary Concept Plan contemplates a self-contained, self-sustained rural community featuring such amenities as an equestrian center, a first class championship golf course, a medium care medical facility and a commercial village.
An opportunity is available to those who wish to participate in the co-ownership of the land with us by purchasing an undivided interest in the lands. Each undivided interest is registered on title and is equivalent to about 1/2 acre of land undivided. Interests may be re-sold, gifted, deeded, etc.