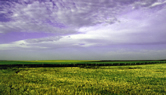 The Beiramar Group is a group of affiliated private companies located in Calgary, Alberta, Canada. We are involved in various areas of real estate such as Land Acquisitions and Syndication, Construction and Development, and Water Supply and Distribution
Our Land Division has acquired more than 1500 acres of prime undeveloped land
Our Construction and Development Division has participated in the development of several Calgary neighborhoods. Currently we have a number of multi-family and recreational properties in various stages of development
Our Water Division has acquired water rights and contemplates the construction of a multi million dollar water distribution system

To build a strong and lasting legacy of successful and diversified land and real estate holdings.

To create wealth through syndication of strategic land and real estate development opportunities.